"Anderson, a master of comedic timing and self-deprecation…
Anderson proves that dance doesn't need to be dead serious."
-Lauren Warnecke, Chicago Magazine

​
​Exciting News!​

KADT will be performing in the Links Hall 40th Anniversary Season!
THE END IS HERE and that's ok.
October 12-14, 7pm
Links Hall | 3111 N. Western Ave | Chicago, IL
​
It's 2018, Doomsday strikes and the members of Kelly Anderson Dance Theatre are the chosen ones. Swept into the theater through the chaos of Armageddon, Dolly Parton's Personal Assistant presents the cast with giant Post-its, a handful of Sharpies and the difficult task of examining "what worked" and "what didn't" before the Earth reached its demise. In order to collectively agree on a successful new world order, they reflect upon their pre-apocalyptic heroes to inspire the value system needed in order to move forward on their Enterprise.
THE END IS HERE and that's ok
.
is an original evening-length dance theater production presented by Kelly Anderson Dance Theatre, as part of Links Hall's 40th Anniversary Season.
TICKETS
https://www.eventbrite.com/e/the-end-is-here-and-thats-ok-tickets-47561766524
Powered by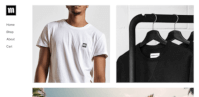 Create your own unique website with customizable templates.